The Verge reports a new eBay listing claims to sell every video game from 22 different consoles from the Famicom to the Gamecube. Every Nintendo and Sega console library is listed, though sadly, PlayStation and Xbox titles are nowhere to be found.
There are over 6,500 titles in the bunch.
The collection is currently listed at $1.23 million, and has received 59 different offers. It is a 'Buy It Now' auction, so if there is someone out there willing to pay the full price, that's the way to do it.
I have a sneaking suspicion that anyone with $1.23 million dollars in disposable income is going to have better (or more entertaining) things to do than play through the complete Pioneer Laseractive Laserdisc catalogue. But this is definitely an interesting auction. I suspect that it will end with one of the 59 'offers' being accepted at less than the full price.
That's Not All
Just in case you can scrape together the cash for the auction, take notice of the $1,000 in additional shipping that the buyer is looking to collect.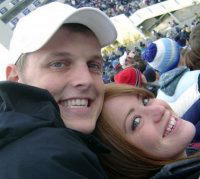 Caleb Hicks
Caleb is a teacher, entrepreneur, and tech enthusiast. He teaches kids (and his Mom) how to use computers for fun and profit. He loves to talk tech, gadgets, and Apple on Twitter (@calebhicks). Check out more posts by Caleb on his Author Page.