The Verge reports that a prototype of the first-generation iPad hit eBay with a starting price of $4,800, and eventually sold for $10,200. What makes this prototype interesting is the addition of a second dock connector for landscape docking.
This landscape docking was a widely rumored feature leading up to the launch of the iPad, but was scrapped at the last minute for a simpler design.
This listing supports the idea that Apple produces multiple variants of the product before sending it to manufacturing. This is a minor change that could have had major implications for the flagship iOS device. I wonder what other variations there were when Steve and Jonny were designing the iPad.
Why so much?
Paying $10,200 for an iPad that doesn't even have a working touchscreen may sound crazy, but recent auctions of legacy Apple products show a vibrant community collecting vintage Apple products. An Apple 1 sold for over $213,000 at an auction in 2010. Certainly a prototype of the first generation iPad, which has ushered in the tablet-computing era, has the chance to increase in value over time, so this could prove to be an interesting and lucrative investment for the buyer, not to mention an awesome conversation piece.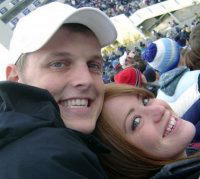 Caleb Hicks
Caleb is a teacher, entrepreneur, and tech enthusiast. He teaches kids (and his Mom) how to use computers for fun and profit. He loves to talk tech, gadgets, and Apple on Twitter (@calebhicks). Check out more posts by Caleb on his Author Page.