Apple's quest to provide the best retail experience in the world has opened the door to a number of retail innovations: the Genius Bar, One to One trainings, and free workshops on using Apple products to create cool stuff.
Apple's latest workshop, 'Make Movie Magic', is a free workshop where kids can become filmmakers. Kids are encouraged to bring their own Mac and video camera, but the store will provide anything the kids can't bring.
The three-day workshop covers the basics of moviemaking, storyboarding, soundtracks with GarageBand, editing video with iMovie, and a mini film-festival for the kids to show off their work to their workshop-mates, parents and friends.
If you're between 8-12, you can register for the workshop on Apple's retail page, though you can register your kids as well. It's free, so spots are filling up fast.
This looks like an awesome opportunity to get kids involved in creating content with their Macs. Grab a spot quick. And if the online registration is full, it may be worth a shot to call your local Apple store to see if you can get on a waiting list.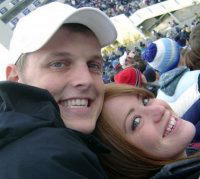 Caleb Hicks
Caleb is a teacher, entrepreneur, and tech enthusiast. He teaches kids (and his Mom) how to use computers for fun and profit. He loves to talk tech, gadgets, and Apple on Twitter (@calebhicks). Check out more posts by Caleb on his Author Page.