Comcast is the nations largest cable internet provider, and has come under fire for new plans to manage bandwidth capacity. Since 2008, Comcast has had a soft bandwidth cap of 250GB per month, which raised to 300GB in May.
Comcast is currently testing two pricing structures for overages:
Bump all plans to 300GB and charge $10 for each additional 50GB
Maintain the 250GB limit, but give higher priced plans a higher limit (300GB or 350GB)
While Comcast tests these plans in certain regions, they will suspend enforcement of the 250GB cap.
GigaOM reports that Nashville, Tennessee is one of the first test regions which started Tuesday. Nashville customers will be held to the first plan mentioned above, with a special three-strikes rule. The first three times that a customer passes the 300GB cap there will be no penalty and the customer will be notified. After the fourth time, customers will begin paying $10 for each additional 50GB.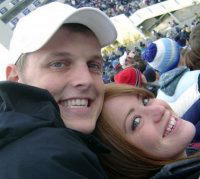 Caleb Hicks
I am a technology teacher, writer, and geek. I irrationally obsess over tech, business, Apple products, LOST, and other nerdery. A complete collection of my work at Zagg can be found on my Author Page. I also write and collect links to the top tech stories around the web at Geek Daily and on Twitter. Come say hello.