Tom Taylor, an independent developer, has released an interesting utility for Mac users. The app is called Satellite Eyes, and it uses your location to find an overhead satellite view and plaster it on your desktop wallpaper.
The app sits quietly in the menu bar at the top of your screen. Pull your laptop out somewhere new, and your desktop will automatically change to the view from overhead.
Taylor wanted to release the app on the Mac App store, but was denied because the app uses your location to find the map image. The good news, it's free, and it adds a bit of fun to your wallpaper. Give it a shot, nothing to lose.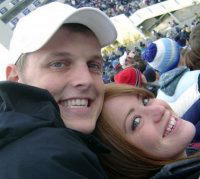 Caleb Hicks
Caleb is a teacher, entrepreneur, and tech enthusiast. He teaches kids (and his Mom) how to use computers for fun and profit. He loves to talk tech, gadgets, and Apple on Twitter (@calebhicks). Check out more posts by Caleb on his Author Page.