Apple's next generation operating system, OS X Mountain Lion, brings a much anticipated feature to Apple's lineup – AirPlay Mirroring, which will simulcast what is on the computer's display to a second generation Apple TV. But a recent announcement by the company puts a damper on the excitement for the feature: AirPlay mirroring will only be available for Macs newer than 2011.
Here are the compatible Macs: iMac Mid 2011, Mac Mini Mid 2011, MacBook Air Mid 2011, and the Macbook Pro Mid 2011 or newer.
Fairer Platform reports:
Looking forward to broadcasting movies, music and more from your less-than-fresh, though still OS X Mountain Lion compatible, Mac using AirPlay Mirroring? If you don't have a mid-2011 or newer model, just put that thought out of your mind right now.
Apple has not announced a specific reason for the lack of support for older models, which appear more than capable of sending a video signal over WiFi. But Fairer Platform offers this theory:
My best guess is that these Macs ship with Intel chips (Sandy Bridge) containing the latest and greatest version of Intel Insider, which allows streamed DRM encrypted Hollywood content to play — just guessing…
If you are anticipating the feature, but have an older Mac (like my 2008 Mac Pro), take a look at AirParrot, a $9.99 utility with positive reviews, that provides AirPlay mirroring for Mac OS X or Windows computers.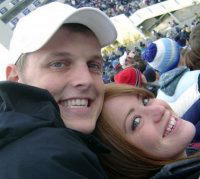 Caleb Hicks
Caleb is a teacher, entrepreneur, and tech enthusiast. He teaches kids (and his Mom) how to use computers for fun and profit. He loves to talk tech, gadgets, and Apple on Twitter (@calebhicks). Check out more posts by Caleb on his Author Page.