Who doesn't like pictures, videos and memes of our favorite furry friends? Cats and dogs are quickly becoming the center of attention on many social media sites, such as Pinterest, Facebook, Twitter and my personal favorite, Tumblr. These cute and cuddly creatures turn simple tasks into entertainment and can make even the biggest scrooge smile. Check out these ten Tumblr blogs filled with hilarious animal lover content.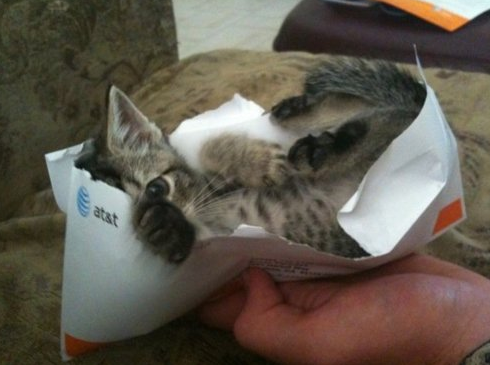 Cats. Where They Do Not Belong: The creator of this Tumblr states "I decided there is not enough Internet space devoted to pictures of cats trying to fit into anything the can, so I have graciously decided to take on this challenge." For that we thank you.
Dogs Waiting for Their Humans: This adorable Tumblr documents man's best friend while they loyally and patiently wait outside while their owners run errands. Not all of them have such interesting outfits.
Stoned Cats: Don't worry, no cats were hurt in the making of this Tumblr, but check out these cleverly captioned pictures of cats renacting classic stoner moves.
Squish Face Dogs: Yes, they have made a Tumblr dedicated to some of the most interesting looking dogs – the squish faces! If you are a pug, Shar Pei or Frenchie lover this is the blog for you.
Aw Yeah Pudgy Kitties: Obesity have been taken to another level, and this time in the form of jubby kitties. If you think that these large felines are just too cute, then this is the blog for you.
Dogs Looking Like People: If anthropomorphizing animals makes you giggle, then check out this hilarious Tumblr filled with human-like canine companions.
Cats In Clothes: This Tumblr says it all. Check out the scores of felines dressed to the 9's in ridiculous outfits. The things our pets put up with…
Hipster Puppies: With the recent hipster trend takeover, its no surprise a Tumblr like this popped up. And now there is even a book about it!
Dogs Eating Pasta: This Tumblr classic contains some adorable pictures of dogs attempting to eat pasta. They'll tell you it's harder than it looks!