So you've got your eye on a well-reviewed gadget, but you (understandably) don't want to commit $300 to it yet. Wouldn't it be nice if you could try it out for a couple of weeks to see if you'll really use it, and if it lives up to expectations? Soon, you'll be able to do just that.
YBuy is a Southern California company that is looking to change the way people try and buy high quality products.
Users pay $24.95 a month for access to their entire catalogue of products. You set up a queue of products to demo, and receive one new gadget each month. You get to try it until the end of the month, at which point you can send it back using YBuy's free shipping, or you can keep it and YBuy will credit your $24.95 towards the purchase price of the product.
The service offers a curated list of premium products ranging from the iPad or Fitbit to a Breville Barista Express and TaylorMade R11 driver, with an average price ranging from $100-500.
Wouldn't it be great if consumers could test drive a new high-end electronic device before purchasing, just as they would a car?
The company recently received a $1million investment from Google's Eric Schmidt, and has been inundated with people wanting to use the service. You can sign up for their waitlist, and move up the list by sharing the service with your friends.
Would you use a service like YBuy to try out premium products before purchasing them?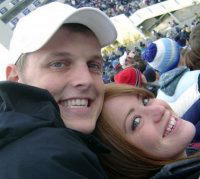 Caleb Hicks
Caleb is a teacher, entrepreneur, and tech enthusiast. He teaches kids (and his Mom) how to use computers for fun and profit. He loves to talk tech, gadgets, and Apple on Twitter (@calebhicks). Check out more posts by Caleb on his Author Page.