3-in-1 travel charger with MagSafe (2021)
Portable, MagSafe compatible wireless charging hub for iPhone, AirPods Pro/AirPods, and Apple Watch.
For AirPods, Apple Watch, MagSafe compatible devices
View Full Product Information
Portable and Powerful
Upgrade your on-the-go power. The 3-in-1 travel charger with MagSafe offers dedicated charging spots for your iPhone, Apple Watch, and AirPods. Designed with MagSafe means your iPhone will hit the charging sweet spot every time. Just drop each device in its designated space and charging begins on contact. You'll stay charged on vacation or during a business trip. A USB-C cable and wall adapter are included with the charger. And, when you're ready to head back home, it all packs up into a convenient carrying case. Ditch the multiple cables and charge on-the-go with one convenient accessory.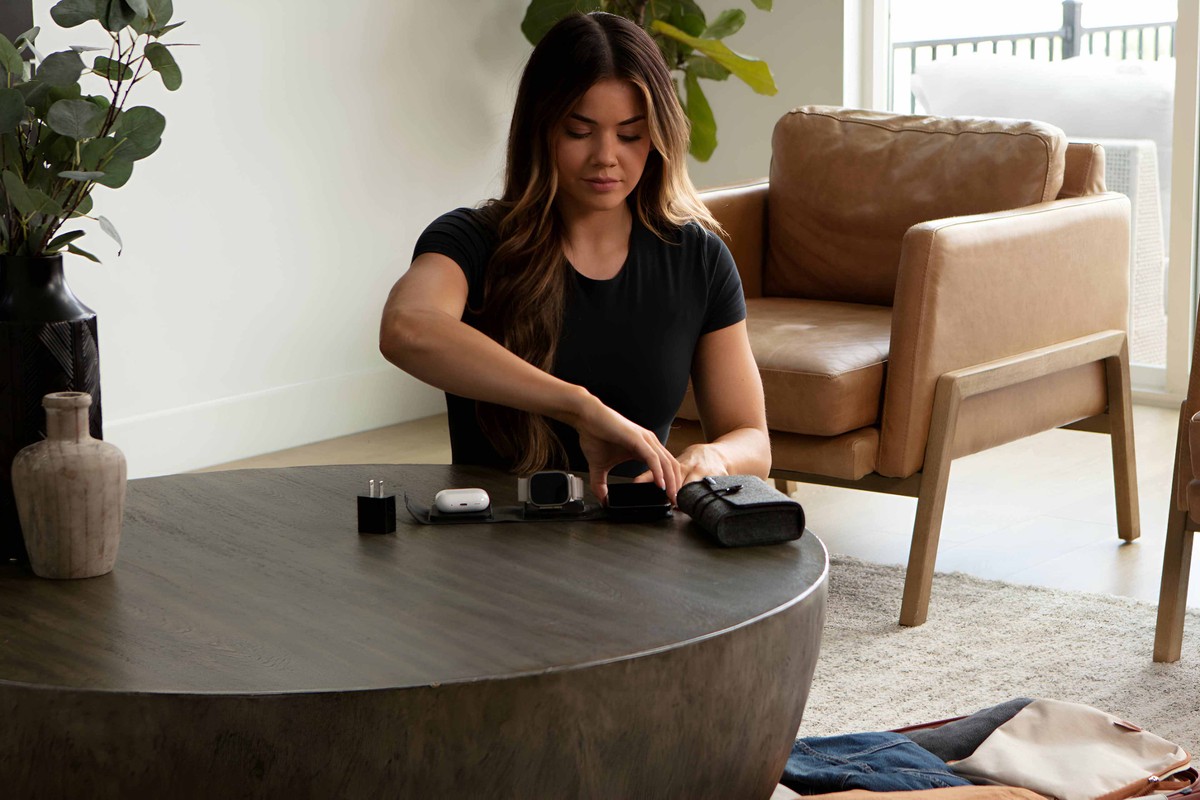 The 3-in-1 travel charger with MagSafe