What Does PD Mean?
PD stands for power delivery. PD technology basically enables your device to take on more power in a shorter amount of time, which translates to superfast charging. Many of the most popular mobile devices, including iPhones and Galaxy devices, are PD-enabled.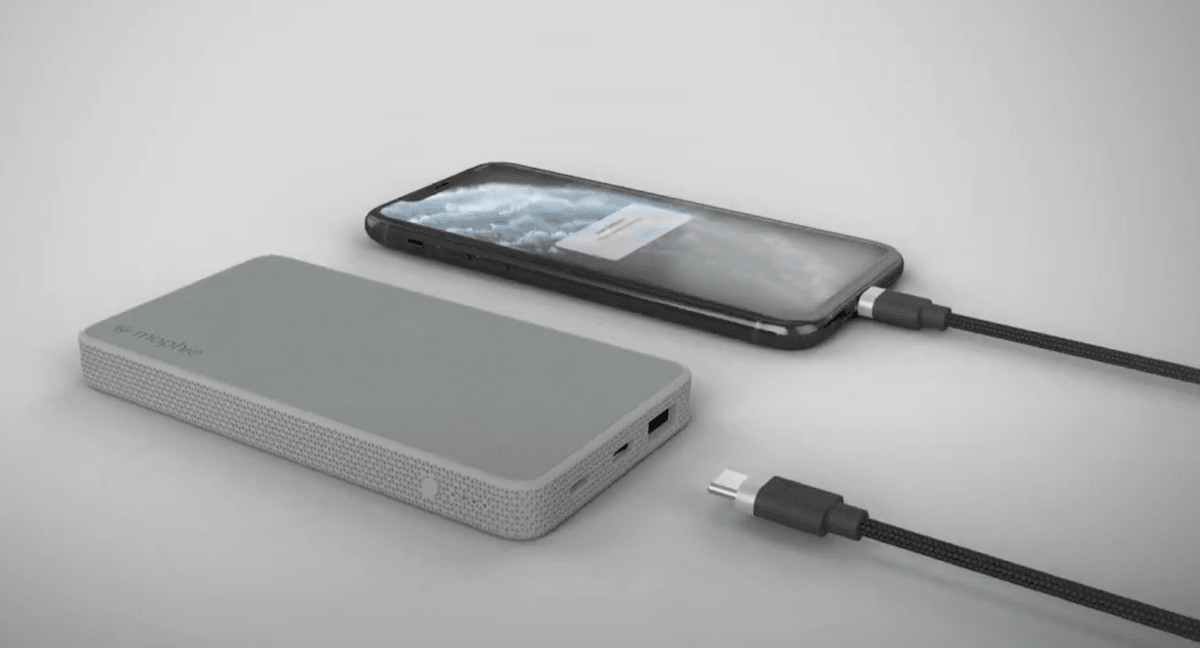 mophie Power Banks demonstrating PD charging
How Does PD Work?
PD technology increases the amount of power that can be delivered to your device in a specific amount of time.
For example, your new iPhone can take up to 18W of power, but the standard charger that comes in the box can only deliver up to 5W. After 30 minutes, you'll only have roughly 19% charge. The powerstation PD can deliver up to 18W—a much greater stream of power that means your iPhone can charge significantly faster. So after just 30 minutes, you'll have up to a 50% charge. That's up to 2.5X faster compared to a standard 5W charger.
Is a Fast-Charging PD Portable Battery Safe?
When charging, your device is in control of requesting and managing the power it receives. It knows how much and how little power it needs to be efficient. Even with more power, you don't have to worry about over charging since your device can regulate the overall input to stay safe.