Power Designed for Whenever and Wherever
ZAGG's Snap line is a new ecosystem of accessories compatible with MagSafe for newer iPhone models that brings the convenience of a magnetic hold to almost any device. Using an array of magnets, Snap accessories make it easy to attach or detach power and lifestyle accessories.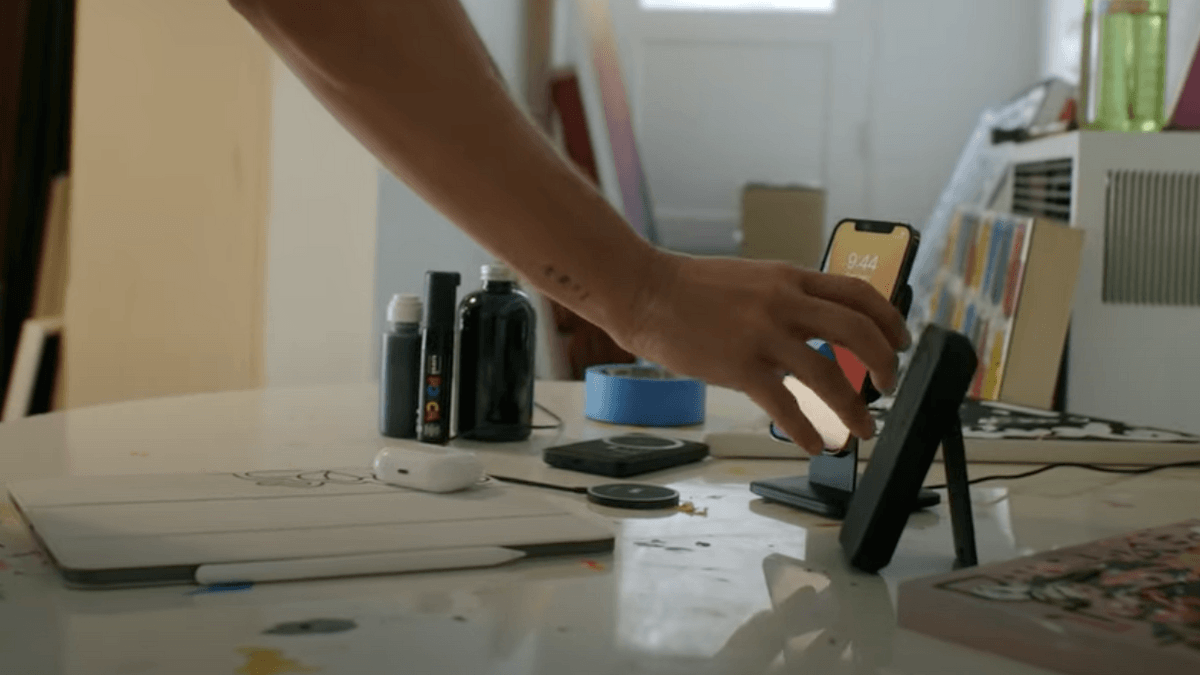 Artist Using the Snap Magentic Ecosystem
Attach Here, There, and Everywhere
Snaps on Easily, Comes off Cleanly
The Snap ecosystem offers a clean and convenient magnetic mounting system. Strong magnets secure your device in place. There's no need to adjust clamps for a perfect fit or mess with permanent adhesives. When you're done charging or want to use another accessory, simply detach and you're ready to mix and match.
Power in a Snap
Charging is simplified with Snap. Gone are the days of constantly adjusting your phone on a wireless pad. mophie's Snap wireless chargers and Gear4 Snap cases magnetically align your device in place, so charging begins on contact. You'll hit the charging sweet spot every time.
Compatibility Is Included
The Snap ecosystem leaves no device behind. Adapters bring the magnetic mounting functionality similar to that of the iPhone 13 to other phones, including older iPhones, Galaxy S21, Google Pixel 5, and more. Even older phones that don't support wireless charging are compatible with Snap accessories.
Impact Protection with Perks
STYLISH, PROTECTIVE CASES
Gear4 cases combine strength and style with Snap's magnetic hold. Impressive drop protection keeps your phone safe while the magnetic array helps to keep your phone in place. Snap cases are also MagSafe compatible, so your MagSafe charger "Snaps" right into place.
SHOP PROTECTIVE CASES